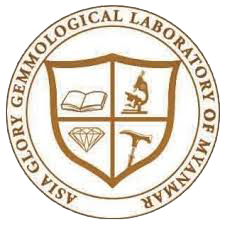 About AGGL
– Founded by Kyaw Swar Htun in 2009, October and work independently on a gemological science basis AGGL and Kyaw Swar Htun are Corporate member of Gem-A (Gemmological Association of Great Britain)
– Function (or) Service is to analyze gemstones and issue test report for ruby, sapphire, emerald, jade and other color stones including pearls and diamonds in Myanmar Gem trade market.
– AGGL is directed by Kyaw Swar Htun (FGA) and consist of other gemologists; Nay Hlaing Oo (FGA),Win Nanda Maung (FGA), Kyaw Thet Paing (FGA) and production crews.
– AGGL is equipped well standard gemological instruments and modern analytical instrument. This ensures that authenticity of gemstones, treatment and possible origin (if possible) can be tested in the most scientific and reproducible manner.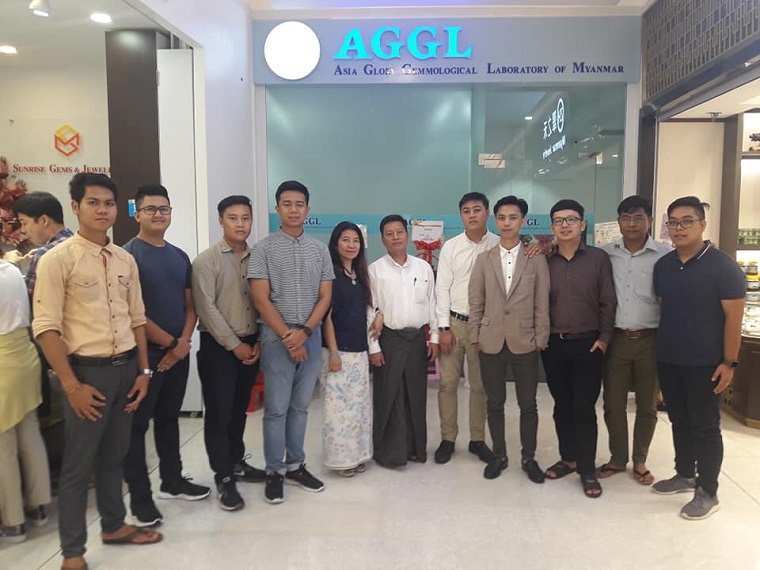 Biography in brief
Kyaw Swar Htun is one experienced in 22 years of gem and jewelry industry in Myanmar. He began his gemology after finishing his B,sc(Geology) degree from Yangon University in 1992. In 1993-1995 he not only attend post graduate diploma of Apply Geology Department of Yangon University to study gemology and industrial ore mineralogy as majoring subjects, in those days, he but also worked as an apprentice and assistant gemologist at Exploration / Research and Gem Identification department of Myanmar Gem Enterprise. He also visited a number of gem mines area in Mogok several times for his dissertation of post graduated diploma of gemology – until his graduation of D.A.G (Yangon University).
In 1996, He stopped the apprentice life and started as assistant gemologist at Stalwart Gem Lab Which was founded by U Han Htun (FGA), a former director of Exploration / Research and Gem Identification department of M.G.E. In his nearly 13 year of Stalwart Gem Lab, he oversaw operations, developed key new service and expended the scope of Gem Lab operations.
In 2008, He achieved another diploma in gemology as Fellowship of F.G.A from Gemological Association of Great Britain (Gem-A).
In 2013, He joined Gemologist team of SSEF for field trip to Mogok area. Then in 2015, he was provided and invited to attend Scientific Gemology Course at Switzerland by SSEF. He achieved completion of certificate of scientific gemological course from SSEF.
In 2015, He received the diploma of diamond graduate from Gemological Institute of America (GIA).
He has started his gem lab, Asia Glory Gemmological Laboratory of Myanmar , and he has been working as chief gemologist since 2009. Moreover, he has been giving free gem lectures and sharing his knowledge in Gem at Myanmar Gems and Jewelry Entrepreneurs Association till now.
Our Activities